I have been waiting for the start of ARC Armor to get going on this project but with the creation of this new forum I figured it was time. I have enjoyed seeing what else you all build besides aircraft and would like to make my contribution. On to the build!
Here is what I am after. A well worn LVTP-7 in desert camo operating during a CAX ( Combined Arms Exercise) at 29 Palms California during 1986.
I will be using the 1/35 Academy kit which I believe is a knock off of the Tamyia AAVP-7.
Sub assemblies, the hull, deck and turret.
I did pinch the driver from a Tamyia AAVP-7 kit in my stash. Although the mounting for the driver figure is not included in the Academy kit so I duplicated it from spare sprue and plastic sheet.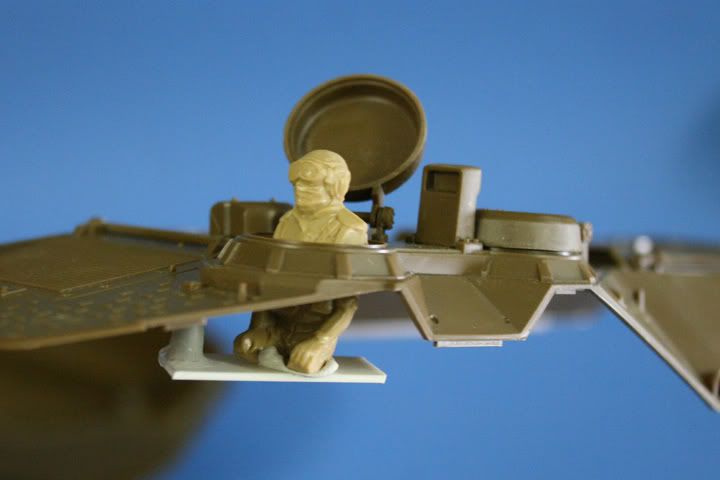 The deck has been dry fit to plan my strategy on gluing this piece together. I eventually will be placing this on a display base.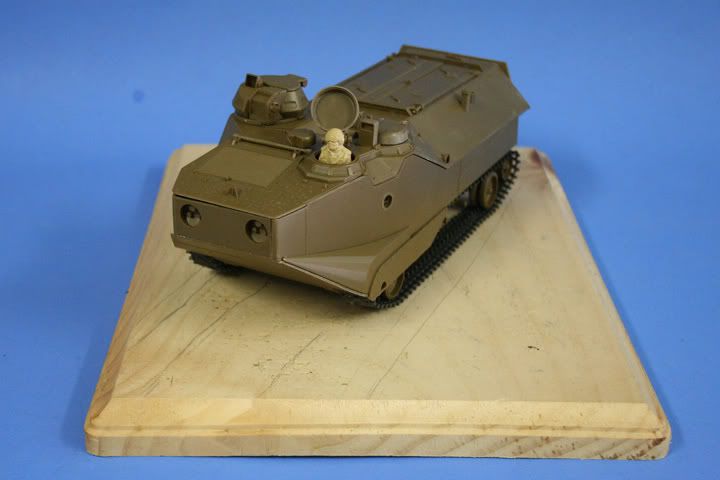 Too bad there is no interior so you could pose the ramp open and my scratch building skills are not up to that challenge yet. So as it is, the ramp is closed.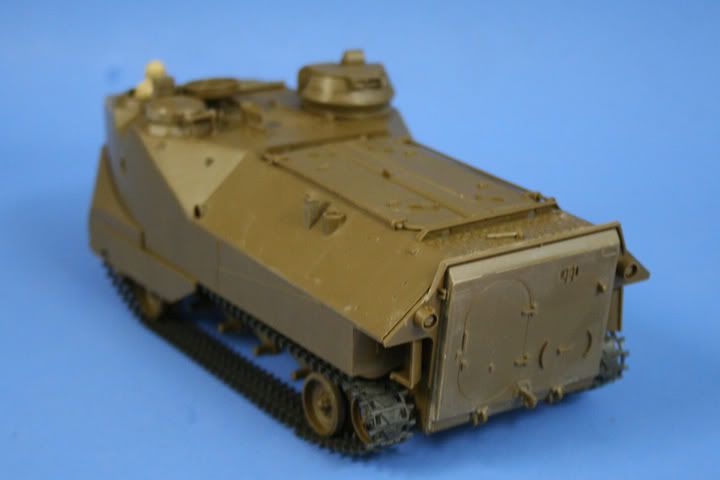 Once I get the deck attached to the hull and the seams cleaned up I'll start attaching all the little bits to the deck such as hand rails, steps and cleats.
Did you notice that the road wheels are not all there?............... That is because I got less than half way through cutting, sanding and gluing and remembered why I only manage to build one armor kit a year. Could there be a more tedious task in all of modeling than putting together multiple sets of road wheels?........ Oh well it sure looks cool and brings back a lot of fond and some not so fond memories and I am looking forward to getting it up on my shelf.
Semper Fi,
Mark